Come and see Leslie and her latest creations at these events!
Make your Own Stitch Chaser/Orifice Hook: Come by Leslie Wind's vendor table on a drop-in basis, for $10 you will get materials and instructions on how to make your very own orifice hook/stitch chaser.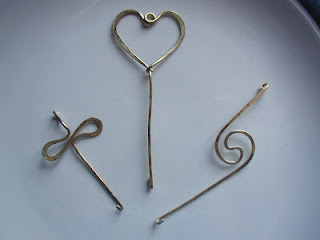 Free Children's "make and take" wire pendant project: Leslie will also be offering a free children's project to make their own wire-sculpture pendant. Kids will receive a piece of wire with the ends curled in so no sharp edges are present. Using only their hands they will bend, twist and shape the wire until they have something they like. A variety of yarn is offered to hand their pendant. When they get home they can repurpose their piece to be the pull on a light cord, hung as a mobile or anything they can think of.